HVAC MAINTENANCE IN THE SAN FERNANDO VALLEY
Your heating and cooling system makes your LA home comfortable. But it does its work in the shadows. It's easy to forget that your air conditioner and furnace are hard at work… until something goes wrong. As the saying goes, out of sight, out of mind. The reality is, your HVAC system is one of the most expensive appliances in your house. To keep it running smoothly and for as long as possible, preventative HVAC maintenance is essential.
Heating and cooling systems can last 15 years or longer, but that's only the case if they have been serviced yearly. The wear and tear on a system take a toll. We have replaced systems as early as 8 years old. Given that your HVAC is the most expensive appliance in your home, it makes sense to extend its life as long as possible.



STRONG REVIEWS & REPUTATION


COMPETITIVE, UPFRONT PRICING

NATE-CERTIFIED TECHNICIANS

EXPERTS IN AEROSEAL TECHNOLOGY

OVER 60 YEARS IN BUSINESS
Here at MightyServ, we believe so firmly in the value of preventative maintenance, that we came up with a way to make certain our customers get the tune-ups they need at an affordable price. We created a special program called The Mighty Maintenance Plan. For a low monthly fee, customers receive two maintenance visits a year. One visit in the spring for your air conditioner, then another visit in the fall for your heater. We offer Bronze, Silver, and Gold options depending on your specific needs.
EVERY MAINTENANCE PLAN INCLUDES:
SCHEDULING REMINDERS
so you don't have to remember


PRIORITY SCHEDULING
you'll move to the top of the scheduling list when you need service
DISCOUNTS ON SERVICE CALLS
reduced pricing if you ever experience a breakdown
Replace 1 inch filters
Check for gas leaks at furnace
Check for Carbon Monoxide
Inspect Smoke Alarms/ Carbon Monoxide detectors
Clean out burners
Inspect combustion
Inspect duct system
Inspect blower motor operation
Inspect blower wheel alignment and integrity
Inspect furnace capacitors
Inspect all mechanical & electrical components
Tighten electrical connections
Clean and clear condensation trap/line for 90% furnaces
Replace 1 inch filters
Clear condensation lines Inspect indoor blower motor
Inspect indoor blower wheel and integrity
Inspect duct system
Inspect all run and start capacitors
Inspect contactors
Inspect outdoor condenser integrity
Inspect amp draws for outdoor condenser fan motor
Inspect amp draws for outdoor condenser compressor
Check refrigerant levels
Inspect all mechanical & electrical components
Tighten electrical connections
Check indoor cooling temperatures
Wash outside condenser coils with water
Maintenance Plan Membership Options
All maintenance plan members receive benefits which include a twice-a-year tune-up, discounts on special-order air filters, and priority customer service. We offer three options to choose from.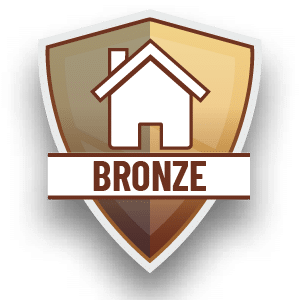 BRONZE
Two maintenance visits a year
10% discounts on all parts
$45 for a service call*
Priority scheduling
All standard 1 inch filters
included
Additional discount for filters
over 1 inch or specialty filters
SILVER
Two $0 service calls*
15% discount on parts
Seasonal cleaning of outside
condenser
Annual deep-clean of
components
Saturday appointments
available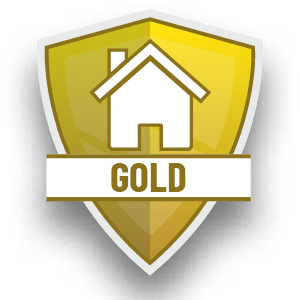 GOLD
Unlimited $0 service calls*
Front-of-the-line service for
emergency calls
Evaporator coil cleaning
($425 value)**
15% discount on accessory
install
Maintenance expense
protection***
Additional discount on non-standard air filters
All membership fees apply to one heating and one cooling system. There is a nominal added fee for multiple systems. Call us for details!
*Basic service call price $45 on each call. Silver plan members receive up to two service calls at no charge. Gold plan members have no charge ever for service calls.

**If deemed necessary. One free cleaning per year.

***Gold members receive some services complimentary if deemed necessary.

Includes evaporator coil cleaning ($425 value) and free run capacitor or contactor replacement ($355 value).

All memberships require a 1 year minimum. After one year, memberships can be cancelled at any time and pro rated based on services received to date.
BENEFITS of Air Conditioning And Heating Maintenance
PREVENT EMERGENCY REPAIRS There's nothing more frustrating than a broken air conditioner. And it gradually gets worse as the temperature rises in the home. Regular maintenance helps catch any red flags in your HVAC before they cause a breakdown.
IMPROVE PERFORMANCE Regular tune-ups give your air conditioner the revitalization it really needs–just like changing the oil in your car.
ENERGY SAVINGS With improved performance comes lower energy bills. That's good for your wallet and the environment.
FUTURE PLANNING With the information from a preventative maintenance visit, you'll have a sense of what to expect in the future. Will you need to replace your AC in the next year? A maintenance report will tell you.