PURIFI AIR PURIFIER FOR LOS ANGELES HOMES
The PuriFi Air Purifier is a whole-home air and surface air purifier that works directly with your HVAC system. This is our top-of-the-line air purifier with the most advanced technology. 
According to the EPA, Americans spend about 90% of our time inside. And besides missing out on our fantastic Southern California weather, there's another problem with spending so much time indoors. Although we often think about the quality of the air outside, the concentration of some indoor pollutants can be 2 to 5 times higher than outdoor concentrations. That's why MightyServ offers the very best air purifiers to our customers in the San Fernando Valley.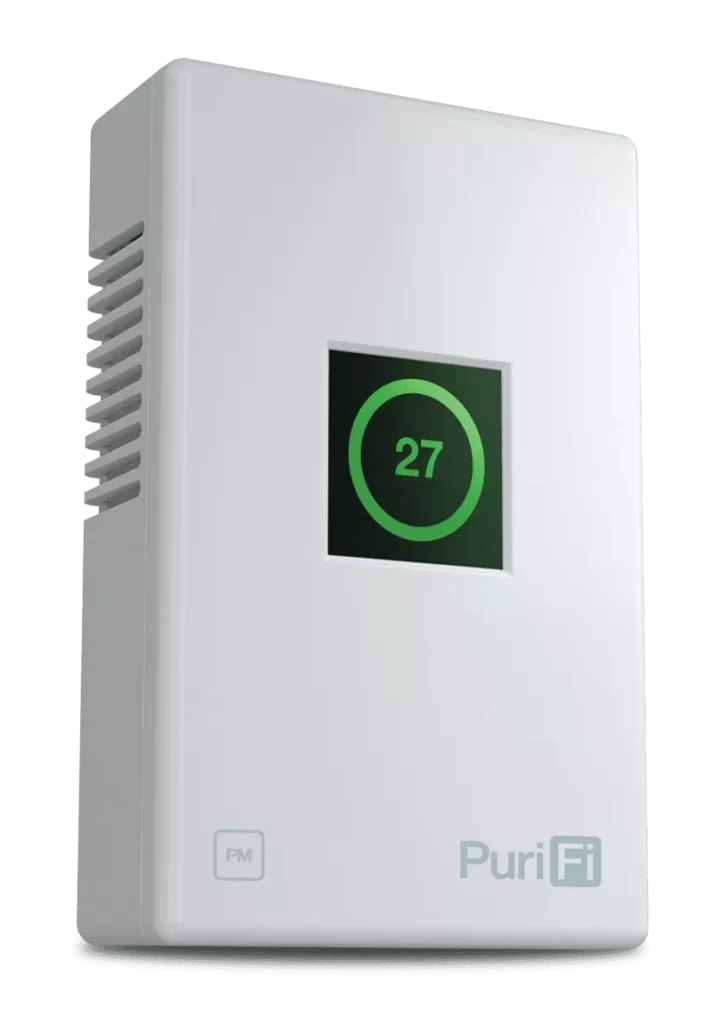 Displaying quantity of PM2.5 particles per cm3
How Does the PuriFi Air Purifier Work?
The PuriFi Air Purifier has two components: the in-room PuriFi PM Sensor and the PuriFi Generator. The generator actively responds when the sensor detects a change in your indoor air quality. 
The PuriFi Sensors actively monitor your indoor air quality and display particulate levels on an LCD indicator, as well as on mobile and desktop applications. The sensor works by pulling in air at a constant rate through a laser particle counter, enabling the sensor to monitor your environment.
We install the PuriFi Generator directly within your existing ductwork. The generator operates continuously during your HVAC system's normal cycles. As air flows through your ductwork, the proprietary cold-plasma energy core divides and charges molecules in the airflow, creating positive and negative ions. These ions then flow into your space, coating the indoor air, walls, and surfaces with natural ions. 
These high-energy, positive and negative ions attract contaminants, creating a clustering effect. The tiny, problem-causing particles become surrounded by ions, making them an overall larger molecule. This causes the pollutants in your air to fall to the ground, ultimately to be swept away or captured by your existing air filter. 
Is an Air Purifier Really Necessary?
According to the CDC, airborne aerosols and particles under 5 microns are the most harmful to human health. They can contain viruses and bacteria, and remain airborne in the breathing zone for more than 41 hours. Other methods of air cleaning, like filters, simply cannot capture particles this small. And portable air purifiers are not capable of cleansing all the air and surfaces in your indoor environment.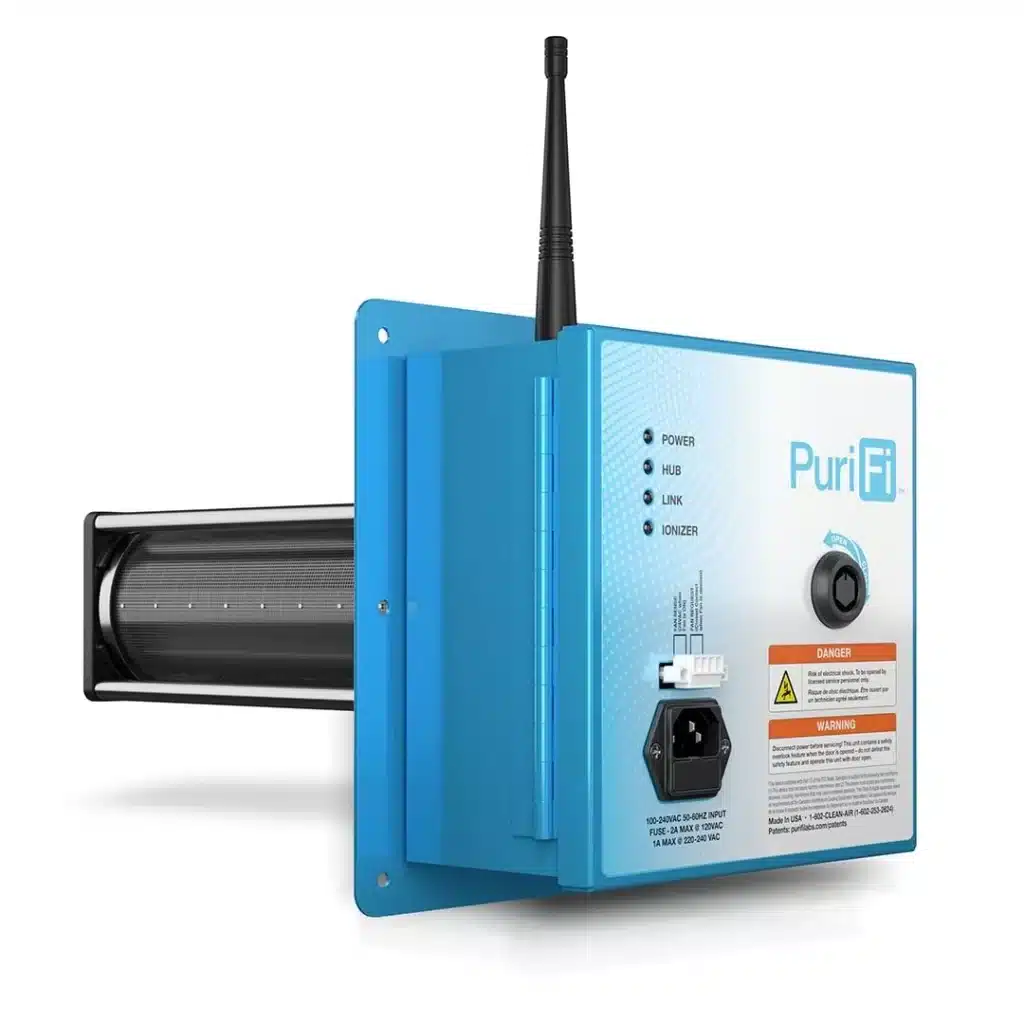 Model Number IAI-100 shown above
Real Time Numbers. Real Time Results.
Many homeowners are wary of air purification products that seem to be all smoke and mirrors. There is no placebo effect with PuriFi – we don't just promise cleaner air, we'll prove it. 
The plug-in Sensor offers 24/7 monitoring with a colorful display, so you'll always know the exact quality of your air. And for true data-loving homeowners, head to the mobile app to track your home's indoor air quality over time. 
When the Sensor detects that particle levels are too high, a signal is sent to the PuriFi Generator. The system operates until the Sensor verifies that your air is purified. Translation – you can watch your air quality numbers drop until they reach your desired levels. 
PuriFi is the only air purification solution that combines 24/7 monitoring and tracking with the ease of central air purification.
Install a PuriFi Air Purifier in Los Angeles
MightyServ is the leading provider of indoor air quality solutions for homes in the San Fernando Valley and surrounding areas. We can install your PuriFi Generator and Sensor so that you can start getting real-time data in your HVAC system. Call our team today for more information about the PuriFi Air Purification system!
Read some of our blogs on Indoor Air Quality: